The Indian Command
At Cannes
Diana Penty and Huma
Qureshi took Indian
couture to Festival de
Cannes 2019, and
spread their feathers
in the French Riviera.
Here's what went
behind the trimmings
and trains.
Nupur Mehta Puri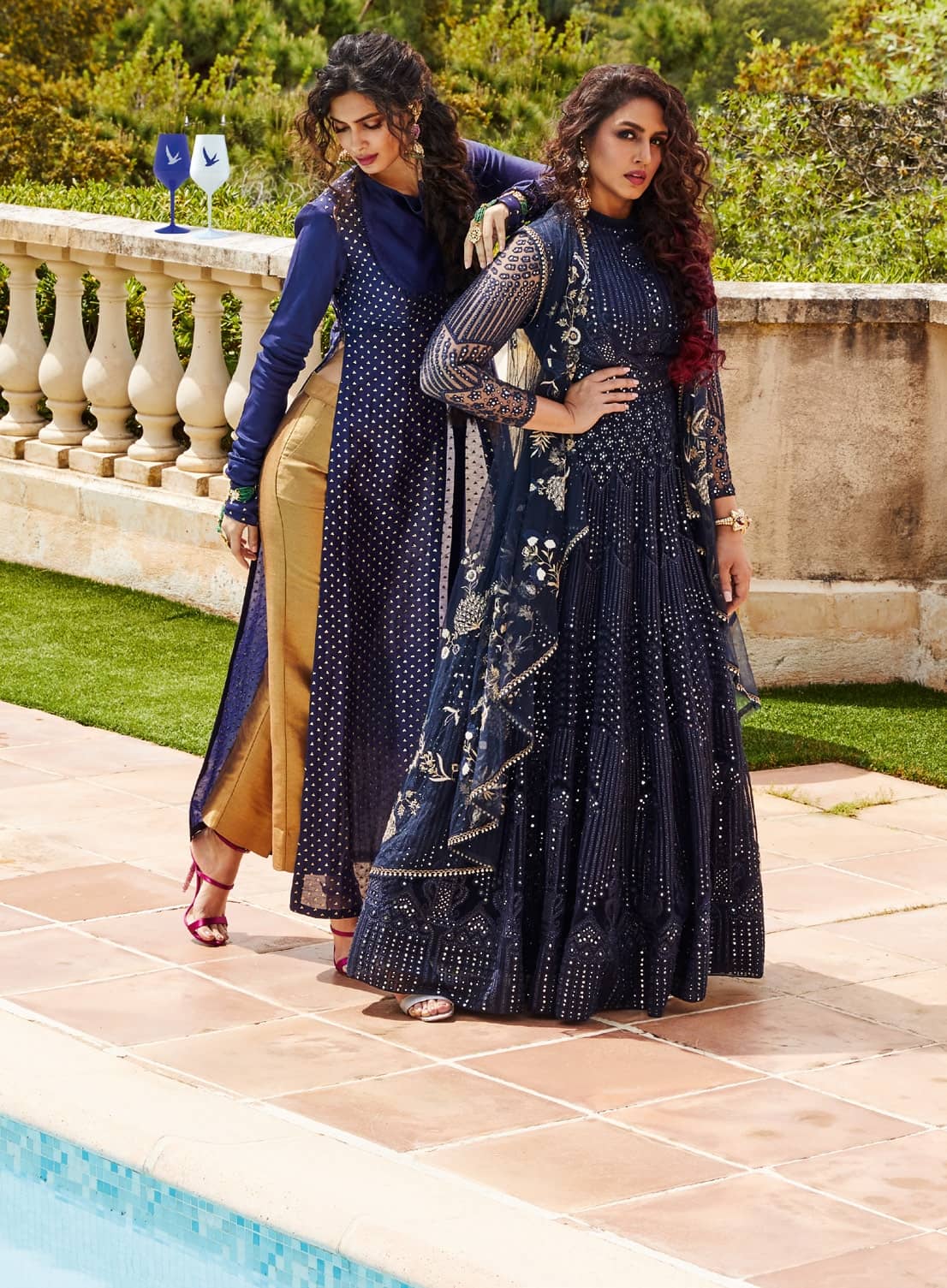 When model-turned-actor Diana Penty and actor Huma Qureshi arrived at Festival de Cannes 2019, all eyes were on them as eager fashion bloggers and style pundits couldn't wait to get an eyeful. While it was Penty's debut on the famed red carpet, Qureshi had a prior Cannes outing in 2012 with Anurag Kashyap's Gangs of Wasseypur. Gown or sari, feathers or not, Barbie doll cuteness overload or opera queen drama goals, these were just some of the questions on ground. Well, both actors—who went as part of the beverage brand Grey Goose's retinue of Indian stars, stylists, influencers, and media personalities—lived up to the #LiveVictoriously credo. Both donned Indian couture outfits as part of their multiple looks—Qureshi an off-shoulder, grey, ruffled Gaurav Gupta gown, and Penty a sculpted, belted, white satin Amit Aggarwal sari-gown. The Grey Goose #LiveVictoriously motto came to life in the French Riviera, the venue of the Cannes Film Festival and the Bazaar Bride cover shoot. The mood was 'Indian elegance meets French chic'. Here, the actors speak about the run-up to their big journey.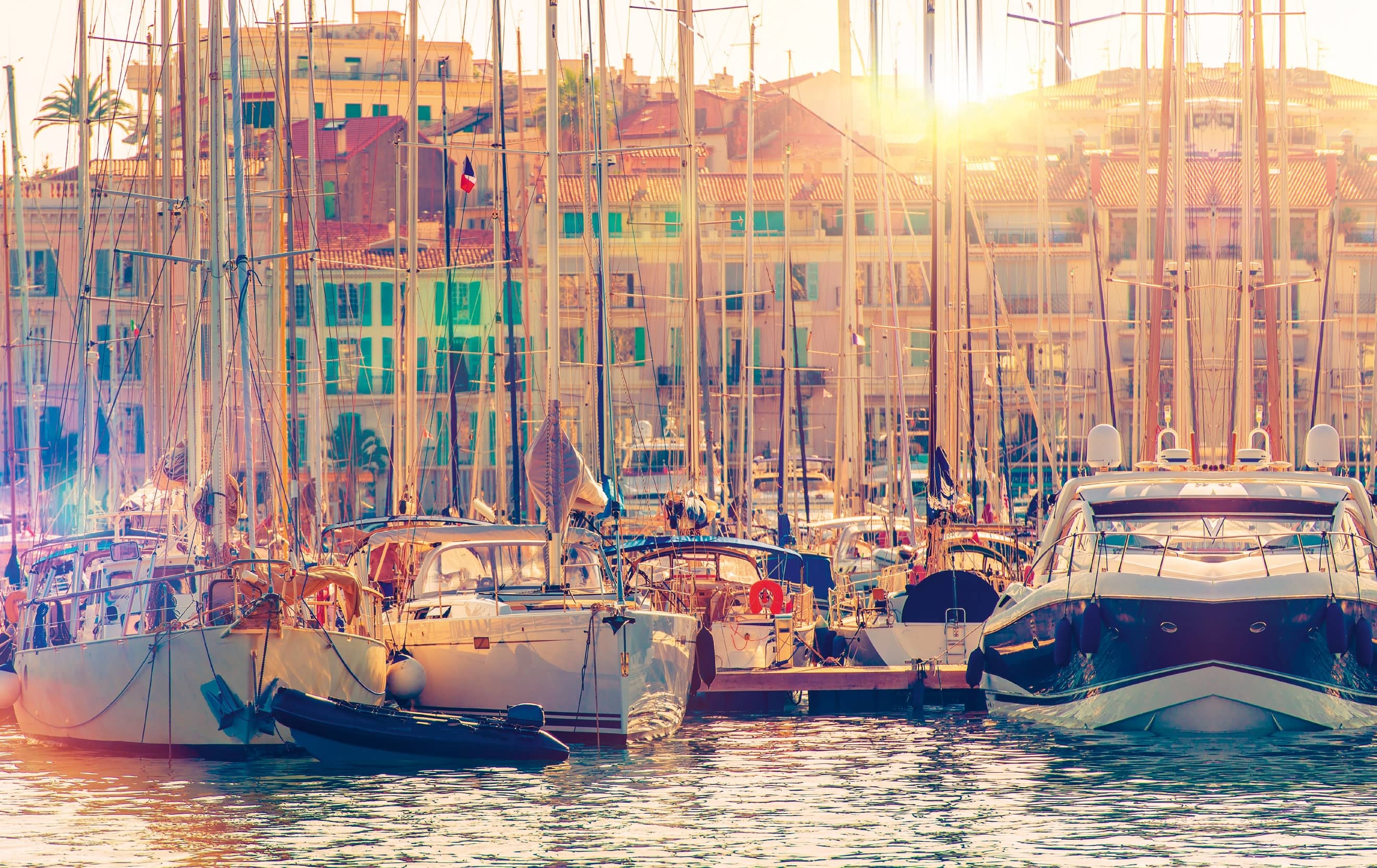 DIANA SPEAKS
TELL US ABOUT YOUR FIRST EXPERIENCE AT CANNES. Honestly, when I booked my tickets it was like a bag of mixed emotions. I was super-excited but then I was also nervous and elated, all of it mixed together because I was thinking how I am going to pull this off. I have followed Cannes for so many years, whether reading about it in news articles or looking it up on Instagram and following who wore what, et al. HOW MUCH TIME DOES IT TAKE TO PREP FOR THE FESTIVAL? Since I was debuting, I really didn't know what to expect. The best way I figured to do it was to live every moment, and not plan and prep too much in advance. WHAT WAS YOUR FAVOURITE PART OF THE FESTIVAL? Walking the red carpet. It was such a long walk, but I had such a fun time once I got on it as I am a model and I have been doing this for years, so I felt on top of the world. WHAT WAS THE ONE THING NOBODY TOLD YOU ABOUT CANNES? I never expected that massive blast of music while walking down the red carpet, it was amazing and automatically got me into the groove. WHAT WAS YOUR EXPERIENCE WITH GREY GOOSE? Amazing! I have always shared a great rapport with Grey Goose. I would have never been at Cannes if it wasn't for them, and the journey has been full of appreciations. LET'S DIVE INTO YOUR PERSONAL LIFE NOW. IF AND WHEN YOU DO GET MARRIED, WHERE WOULD IT BE? I have not really thought of all these details.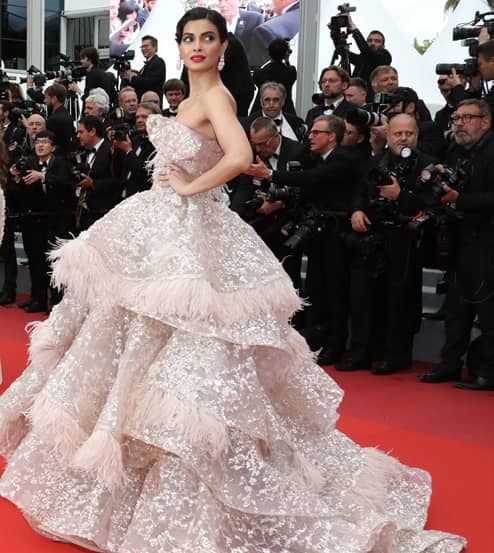 Destination weddings sound very exciting but I can only imagine how hectic they could be. I am not a beach person, but I am a huge mountain person, so maybe somewhere there. WHAT ADVICE WOULD YOU GIVE TO A COUPLE HAVING A DESTINATION WEDDING? I mean destination or not, I just feel like you need to enjoy the moment, because I think a lot of people get sucked into the planning and the preparations bit. You are supposed to actually have fun on your wedding. ARE YOU IN LOVE? Yes. WHAT IS YOUR DEFINITION OF AN IDEAL MAN? Somebody that allows you to be yourself, and then you know he loves you for the way you are. It's important to be transparent and I mean that. ONE THING THAT ATTRACTS YOU IN A MAN? Someone who is well-spoken and has a great sense of humour. AND SOMETHING THAT TURNS YOU OFF? Somebody who can't laugh at himself. WHAT IS THE BEST PART ABOUT BEING IN LOVE? To love unconditionally, and to be able to grow and blossom in that. WHICH PLACE WOULD YOU PICK FOR A ROMANTIC DATE? I am eager to go to Norway after looking at some beautiful pictures of their fjords and rivers. And, of course, the aurora borealis [northern lights], as for me it's all about nature. FINALLY, WHAT'S NEXT IN TERMS OF WORK? I have signed a new film called Shiddat, and I actually can't wait for it because it's from the producers of my first film, Cocktail. It's an intense love story and will be out early next year.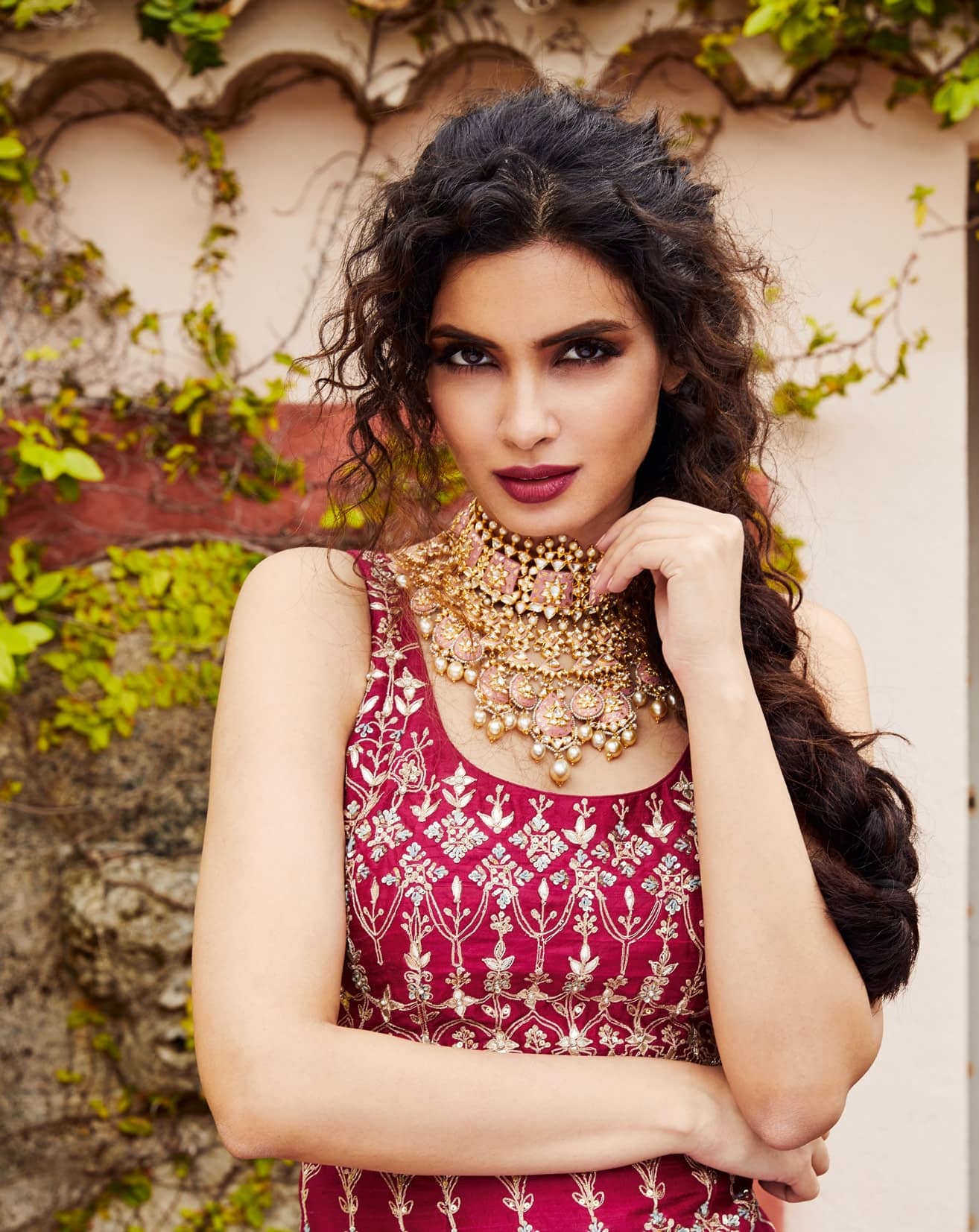 HUMA SPEAKS
TELL US ABOUT YOUR CANNES EXPERIENCE. Each edition is different, and with each year it keeps getting more intimidating and daunting. I also think the festival is becoming more diverse. WHAT WAS YOUR FAVOURITE LOOK? My red carpet look by Gaurav Gupta was beautiful, something he lovingly custom-made for me. It was very edgy and, at the same time, had a very classic vibe, and we paired it with Chopard jewellery. A SECRET THAT NOBODY SPILLS ABOUT CANNES. Nobody tells you how crazy it's going to be, and every single time I'm like, "I've figured it out," but every year it keeps getting crazier and seems maddening. You basically have to try and keep your calm, and not get flustered by the activities and just have a good time. HOW DO YOU FEEL ABOUT WEARING AN INDIAN DESIGNER ON THE CANNES RED CARPET? So many Indian designers are doing such beautiful work that is at par with international counterparts. For me, it's not about whether I'm wearing an international or Indian designer. The garment has to work and, fortunately, I got a lot of praises for choosing an Indian label. HOW WAS YOUR EXPERIENCE WITH GREY GOOSE? Grey Goose is a brand synonymous with luxury and this is my second outing with them at Cannes after 2018. Now, I feel like I closely know their brand ethos, and it's a very special and beautiful thing they are doing by taking Indian actors to Cannes. TELL US ABOUT YOUR NEXT RELEASE, NETFLIX'S LAILA. Laila is releasing on June 14, and it drops internationally in over 190 countries. I am very excited to be working with Netflix and collaborating on a very special project like Laila. Shows like Laila, and earlier Sacred Games, Delhi Crime etc. are paving the way for some really discerning content, not just for India but a larger global audience. With players like Netflix coming into the market, we are getting some very high-quality and content-driven entertainment, and some of the best talents in writing, production, and direction are working and collaborating on this new digital medium. Some of my favourites are Peaky Blinders, Black Mirror, and Sherlock. Basically, my life is 'Netflix and chill'. THE ONE THING YOU LOVE AND HATE IN A MAN. I look for kindness and am particular about a man smelling good. One thing I hate is meanness or smallness in any way.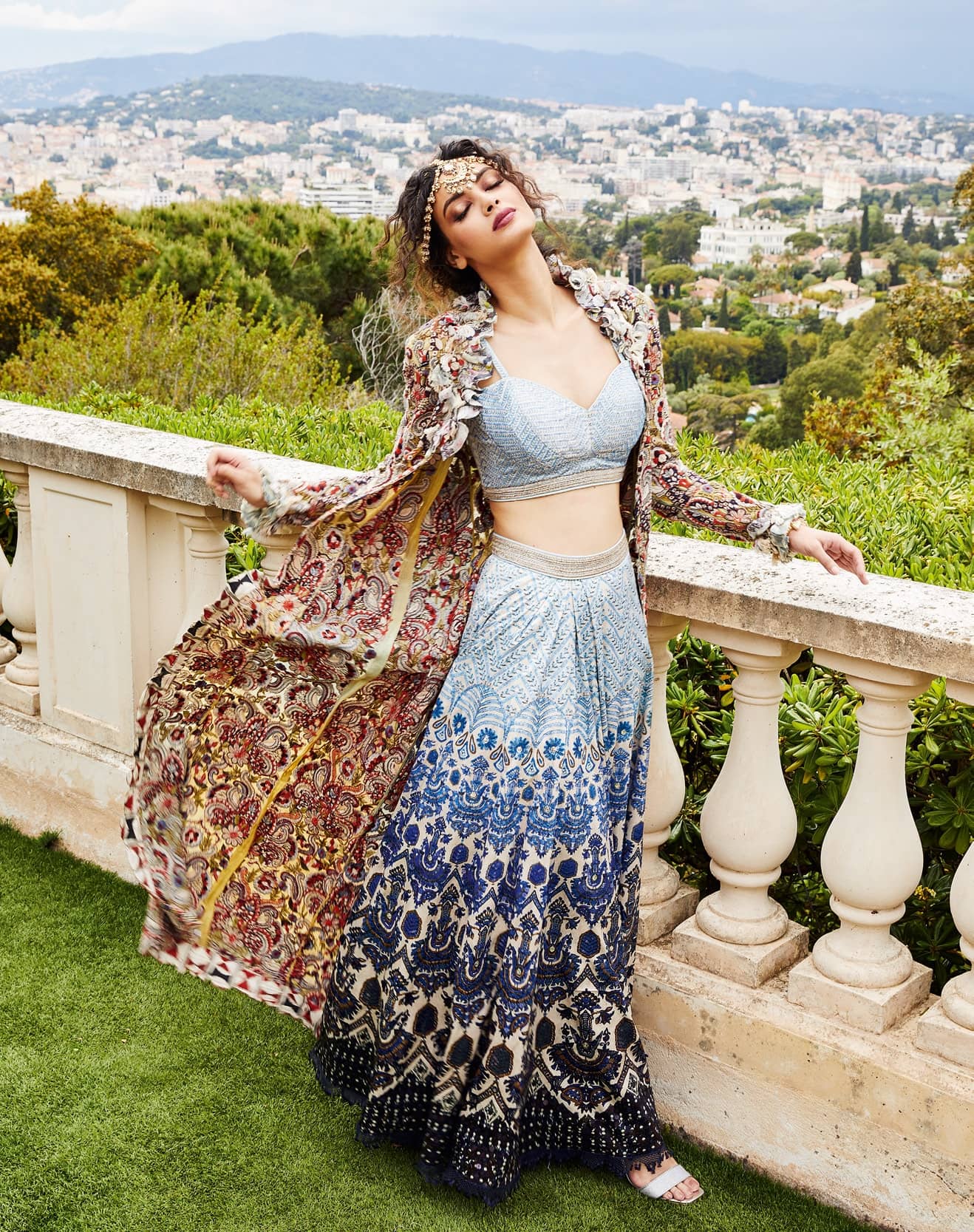 A couple should be able to have a good time in each other's company, get bored, watch television, and just be comfortable with each other. WHAT WOULD BE YOUR ADVICE TO WOULD-BE COUPLES? I would say make the ceremony about each other, make the exchanging of vows about yourselves and not others. I feel that's really important. Whether you want a big wedding, small wedding, or an extravagant wedding, it should be about what the both of you want as opposed to what everybody else wants. WHERE WOULD YOU TIE THE KNOT? It would definitely be a destination wedding, maybe somewhere in a beach or a castle. I believe in the sanctity of marriage, so I feel like the vows one exchanges are very personal and sacred and, in my case, I would only like my immediate family and people who really matter to me to be around. And then, come back to Mumbai, and throw a massive party and invite the whole country! WHAT ARE YOUR SUMMER PLANS? Laila, Laila, Laila!