We Are The Favourites
Shikhar Dhawan started off as a classic, attacking opener. However, having opened regularly for India in one-day cricket for the past six years, he has evolved. He is now looking to bat deep, and has forged a bond with his partner at the other end—Rohit Sharma.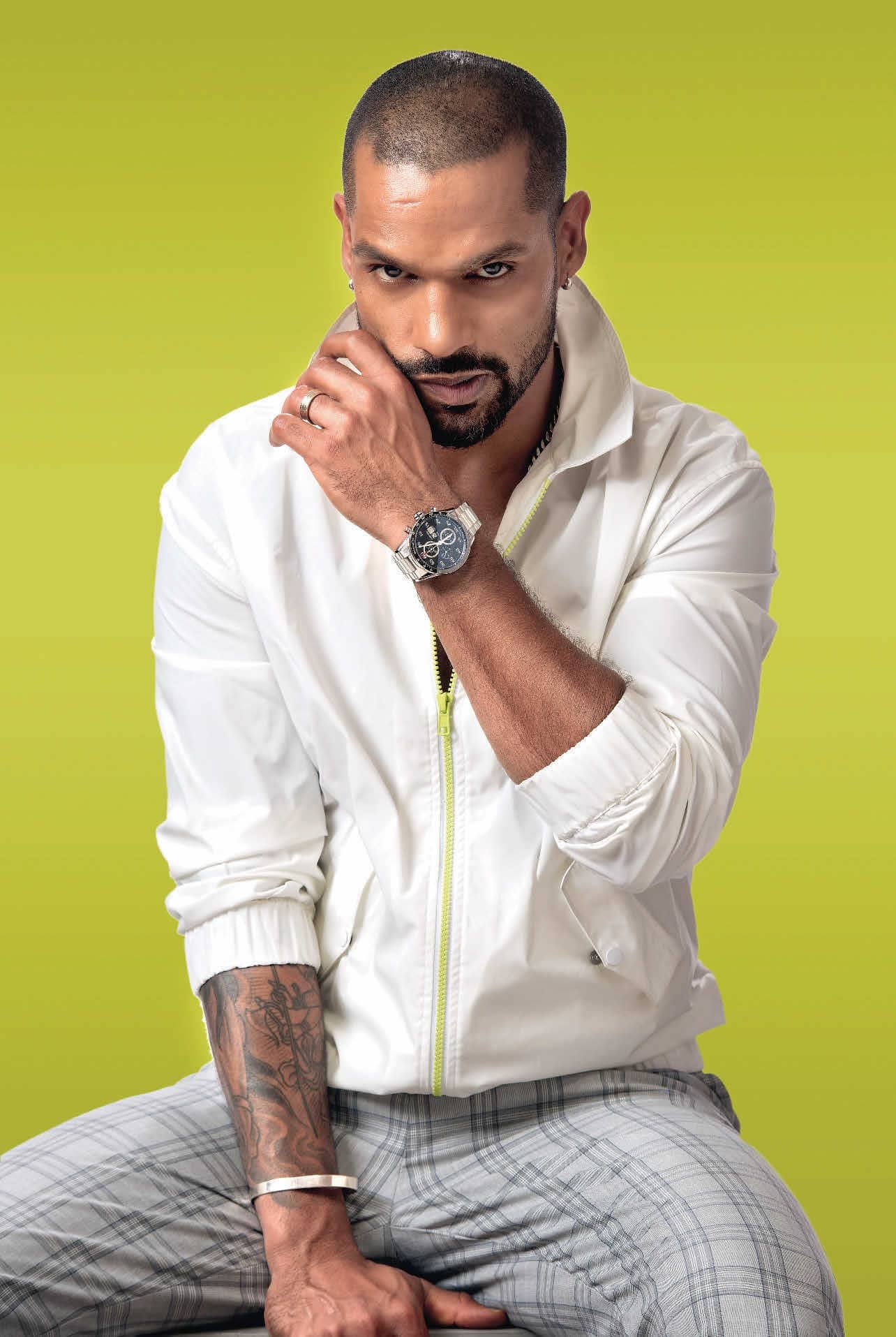 What stands out is that Dhawan has always delivered in tournaments that matter, be it the Champions Trophy 2013 (player of the tournament and Golden Bat, for the leading run-scorer) and 2017 (Golden Bat, again), or the ICC Cricket World Cup 2015 in Australia-New Zealand where India reached the semi-finals (India's top scorer with 412 runs at an average of 51.50).
Dhawan and Sharma may have different batting styles, but what is common is their relaxed attitude to life and work. That sync is visible in their batting as well. They are India's best ODI opening pair after Sourav Ganguly and Sachin Tendulkar in the all-time list of highest overall partnership runs in ODIs by openers.
In a freewheeling interview with THE WEEK, Dhawan says India has a good chance to lift the World Cup and brushes aside fears that the Champions Trophy 2017 final is weighing on the team's mind. Edited excerpts:
Q/ In this World Cup, you are a seasoned campaigner, a senior with more responsibilities.
A/It has been a beautiful journey. I learnt so much from different players and coaches. It is like fulfilment of a dream—to play for India for so many years. It is one thing to play or make a comeback; it is another thing to play, make a mark for yourself and maintain that performance.
Q/It is tough to perform consistently.
A/It is tough in any walk of life to achieve consistency. I feel it is my passion towards the game [that helps me be consistent]; I enjoy it every day. It is a very creative thing. Of course, in this journey I have seen many ups and downs. I felt the pressure and the fear of losing my place.... I had to wait for my chance. I was aware [that] if I do not do well in one or two matches I could go out of the team.
Then I told myself that I have done all that it takes to realise my dream, but if I am still unhappy then what is the use? I made a comeback in Champions Trophy [2017] and got the Golden Bat again.
Q/So, Champions Trophy 2017 was the turning point for you.
A/The Mohali Test against Australia in 2013 was the turning point. I made a century. Then came Champions Trophy 2013. Till that time, I had played only five matches. It was my comeback point. I never looked back.... Each time when Shikhar Dhawan does not score, people say he is out of form. I have 16 ODI centuries and an average of over 40 in Tests. That is not a small thing. But these things do not touch me any more. Everyone have different views; they are entitled to them.
Q/Does that makes you mentally strong?
A/I work on my emotional well-being. I know that if I am emotionally strong, nothing will pinch me. If I am not playing, or even if I am out of the team, it will not touch me. I am that strong.
Q/What aspect of your batting do you enjoy most?
A/I am playing with freedom. I am playing fearlessly. I am expressing myself on my own terms.
When I say fearless I mean I have brought in more shots into my batting.... I know in my mind that a bowler might get me out a couple of times, but I will still play the shot the way I want to (and come one up on him eventually). Of course, the planning element is there—I carefully watch videos of bowlers I will be facing, and then try to get into their mind and disturb their rhythm and mindset.
Q/Tell us about your rapport with Rohit Sharma, on the field and off it.
A/We are very confident about our own batting now. We know how to play our roles very well. We back our instincts, gut feelings. Our chemistry, too, is very strong. Also a relationship has been built with each other—both on and off the field. We enjoy each other's successes. If he is scoring very fast, I tend to slow down a bit and vice versa. A balance comes in, which is very good.
Q/But there is, undoubtedly, heavy dependence on the top order. Does that increase pressure on you?
A/If you think like that, there will be pressure. I do not think that way. That is what matters—what I think.
Q/What is the secret of your success in England?
A/I do not overdo things. There is no point thinking too much about things. The top three batsmen have done very well. When we have done so well, why be scared? Go and play enthusiastically. We will do well in England. We have a lot of experience. The team is very good. MSD [M.S. Dhoni] is there, Hardik [Pandya] is doing very well. Kedar [Jadhav] is there. Bowling has experience. We have a packed, balanced and strong side. We are the favourites.
Q/What is the learning from your previous World Cup?
A/Last time, too, my World Cup went well. It is not about one tournament. It is about the whole journey—the time spent with the Indian team. I have played 128 ODIs. So it is about those 128 matches in totality. Of course, the World Cup is a big tag; but it is a tag. It is cricket only, right. I do not think about it [in] any other way. My process will be the same. And, that is what will win us the World Cup—keeping things simple and effective.