Why Punctuations
Matter In Life
Do we realise that
even in life, we need
punctuations…
those pauses, those
moments to reflect
and let go?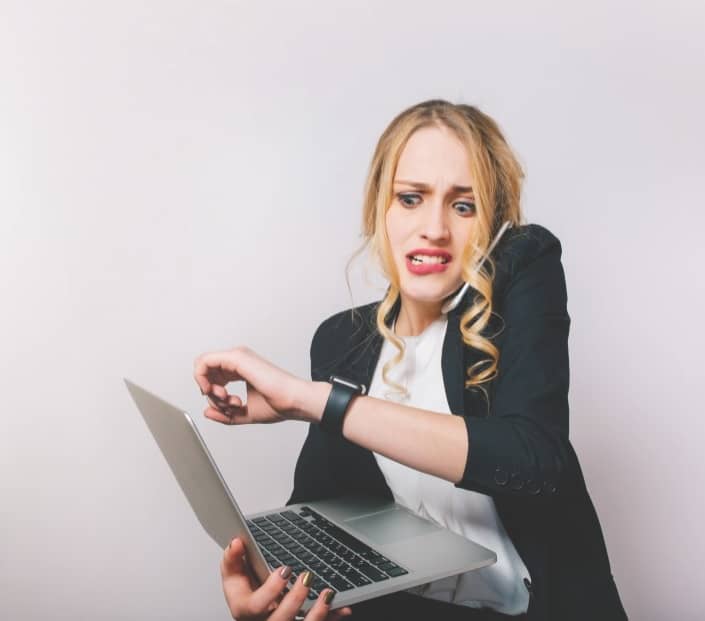 One of the routines, we follow at home is to share the day with each other before we all retire to bed. It is my second son Pramit, the seven-year-old who is always the first one to ask the question - "So, how was your day?" and it's always his day that gets discussed first. He is so eager and enthusiastic about sharing everything taught to him in school, about his friends, his teachers, what he did at the playground… the list is endless.
That day, Pramit, shared about learning punctuations as part of his subject, Language Arts. We were all given a full revision on punctuations and how it's important to pause after every comma while reading, where to use the appropriate punctuation and what quotation marks stand for etc. For all the patient listening we do, the whole family gets rewarded with limitless kisses and hugs from him. He is such a delight to parent.
That week, one of those days when I was reading a storybook to Pramit, he said, "Amma, you are not pausing when you see a comma, remember I told you about punctuations." With a smile on my face, I slowed my pace of reading and we finished the book together, giving due respect to all the punctuations.
Playing so many different roles and to ensure my attention is given to all the roles in my life, a checklist - a TODO list - constantly runs in my head. This list never ends… no matter how much I clear. The additions are more than the subtractions… the reason is my belief in being an 'all role' wonder versus a 'one role' wonder!
I multi-task, delegate, engage the family, plan and organize to the last detail so that I can crunch time and derive the maximum out of it. I constantly push myself to deliver on the checklist that runs in my head. There have been so many times when I have felt buried under the weight of my own checklists. No one has ever forced me to do anything. I have a very understanding family, yet it is all my own doing.
Somehow, this discussion on punctuations and Pramit asking me to pause while reading gave me a Eureka moment. Do we all realize that not just in languages but even in our life, we need punctuations? This Eureka moment made me rewind my life a bit. It reminded me of my past… the person I used to be - someone who knew nothing about pauses in life.
Four years back, anytime the family wanted to do a fun activity, visit an amusement park, have a day without an agenda, just go out for fun, to chill and relax - this idea of fun would have to be passed through the checklist that ran in my head. I would find myself rejecting it or planning some chore for me to finish while the rest of the family had fun. This attitude of mine has exhausted me, made me feel overwhelmed.
When Sanjay, my husband, sees me break like this, he forces a day off on me… As a family, we go out purely for fun, no frills attached. And me, being me, will bring forth topics from my checklist to discuss and like a parrot, I will hear Sanjay telling me, "Sweetheart, today's a day for fun…" and will not indulge in any discussion other than that day's activities.
I am a fun-loving person. Everyone loves a day off, but I never allowed myself to have one.
I used to feel guilty to take a day off when I always felt that there was still so much left to do. Yet, to my surprise, after the fun, I have observed that when I came back to the TODO list, I have been amazed at the pace at which I could move things; the energy and enthusiasm with which I did the chores is admirable.
Now, coming back to my Eureka moment, I understood that "Life needs punctuations too." We all understand that even an eminent scholar will struggle reading a passage or a text with no punctuations and make so many mistakes while reading the text. Similarly, a life without its punctuations will become a drag and a continuous struggle. I needed Sanjay to make me take those pauses to ensure I do not burn out.
Anytime you see yourself forcing yourself to complete your checklists, or feeling overwhelmed with the volume of work that needs completion, remember to add punctuation to life - pause… just pause…
I am a completely different person now. In fact, now, I surprise my family by insisting on indulging in fun days. Fun lightens things up, adds a little dance to your steps, a tune to your lips and makes you feel you can handle anything. Any time I feel stuck, a little uneasy or feel that my life lacks the flow, or I need to gain a different perspective, I add my punctuations to life.
With these little distractions as pauses, our journey becomes beautiful and much more fulfilling. Our beloved Mahatria would say, "The way to the picnic must be as enjoyable as the picnic itself. The process should excite you as much as the goal." We all strive to achieve the goals we set for ourselves, but while we are persevering and pushing ourselves, is there a smile on our face? Is joy a part of this whole process of achieving the goals? One sure way to enjoy the journey is to add in fun as punctuations in life.
I still have a never-ending checklist in my head… That TODO list that I spoke about still continues to run constantly in my head, but my pauses refresh me. Today, I can say that the way to my picnic is as enjoyable as the picnic itself. I have made progress in heaps and bounds. In fact, now, for me, every day is a fun day. There are so many moments within a day that I allow myself my pauses - my moments of fun.
It's not that I need to take a day off and go out or seek entertainment. These pauses have become an integral part of my life, a natural extension of me.
Now, my pauses include non-doing too - just a few quiet moments, a few moments of aloneness in between my busy day. I find a corner somewhere, close my eyes for a few minutes and then spring back to action. So many times, I just stand near my worktable, switch off all my devices and just consciously breathe.
There is magic in these pauses, in these punctuations if I may call them so. These pauses reflect so much of me to me. I gain so many insights and perspectives from them. Calmness, subtle confidence…also, the clutter and the noise disappearing enable the unfolding of sharp clarity. It refreshes me and I go back to pick up what I had left halfway through to ensure the completion of the same. Please try to surprise yourself.